Youth Group
The Saint George Youth Group offers social, service and spiritual opportunities for youth grades 7-12th grades to enhance their faith development. They meet 1-2 times per month in regular meetings and plan outdoor activities including skiing, whitewater rafting, etc. All youth are welcome. Join the fun today!
Saint George Catholic Young Adults
What is the Saint George Catholic Young Adults (CYA) Ministry?
Saint George CYAs are focused on bringing attention to the Faith Development of Catholics in the age demographic of 21 to mid-thirties.  The CYA Ministry falls under Saint George's Youth Ministry, and began September 2018. Saint George CYAs participate in a healthy balance of Sacred and Secular activities.  With Saint George as our Patron Saint, we grow in Faith together as Catholic Young Adults. We are a Welcoming Group, especially for New Members, and are here if you have any questions (814) 864 – 0622.
Saint George CYA Activities focus on growing in knowledge of the Faith as a Ministry.  We look towards attaining spiritual knowledge of the Faith through various Sacred and Secular Activities such as the Renew International's Theology on Tap (TOT) brought to you by Saint George Church Series, which is held in a local bar/restaurant atmosphere.  In addition, through Sacred Prayer Experiences, Saint George CYAs are able to have Faith Filled moments that deepen his/her Faith life.  
Meeting Times and Requirements: Saint George CYAs meet once a month either on a Monday or Tuesday night.  For Sacred Activities we meet at 6:00 pm with a time commitment of an hour and a half that usually ends with a light social.  Especially for Sacred Experiences such as Eucharistic Adoration, Advent Celebration or Confession CYA Team Members' kiddos are Welcome and Encouraged to attend. However, when taking into account the Renew International's Theology on Tap (TOT) series, TOT is an Adult Only event where everyone must be 21 and older to participate.  In order to capitalize on Happy Hour Specials, we meet every other Monday Night, at the same local bar/restaurant, from 5:30 pm to 7:00 pm whenever the Saint George TOT Event is Presented. Round 3 TOT will begin in January and run through February 2020. If you're 21 and under 40 in age, Come and Check it Out!
For More Information, Please Contact:
(814) 864 – 0622 

Saint George Church

5145 Peach Street

Erie, PA 16509
Scouts Program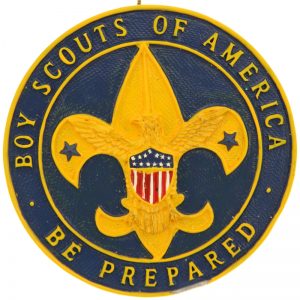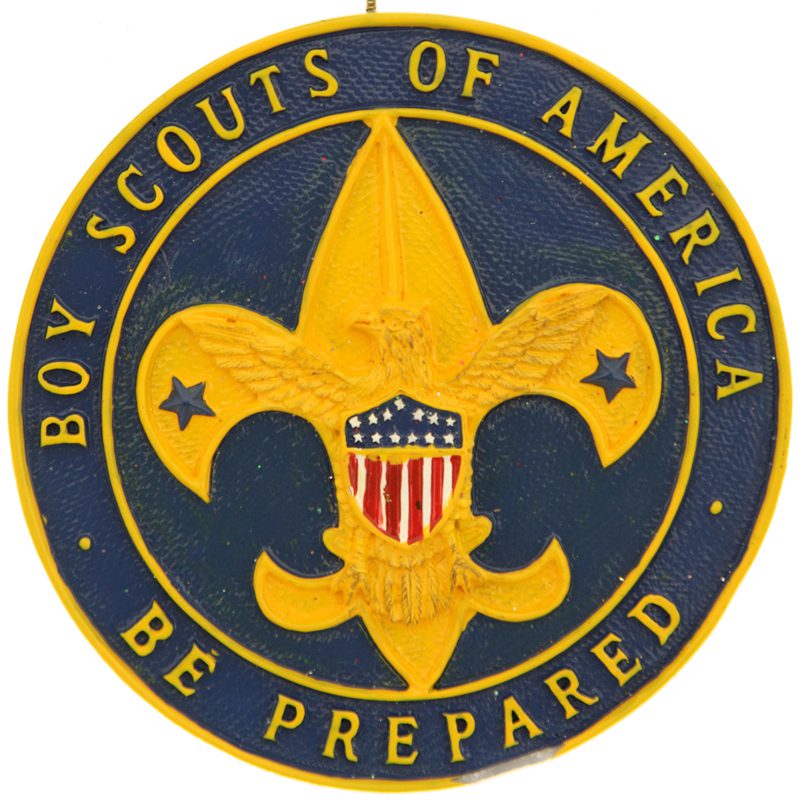 Scouting at Saint George Church provides a safe and fun learning environment where the young men (ages 11 to 18 years old) learn leadership skills, by not only planning the troop's monthly outdoor adventures, but also by leading the troop's weekly meetings.
In addition to leadership, the Boy Scouts require the scouts to learn many skills not only associated with outdoor camping, but also in areas such as first aid, emergency preparedness along with merit badges such as archery, backpacking, canoeing, cycling, fishing, geology, public speaking, and reptile study. There are more than 120 badges the scouts can work on.
Contact Form
If you are interested in Youth Ministry either as a parent or as a volunteer please let us know by filling out this Form.